Yankees and Mets Will Return to Normal Florida Spring Training Sites if Owners vs Players War Ever Ends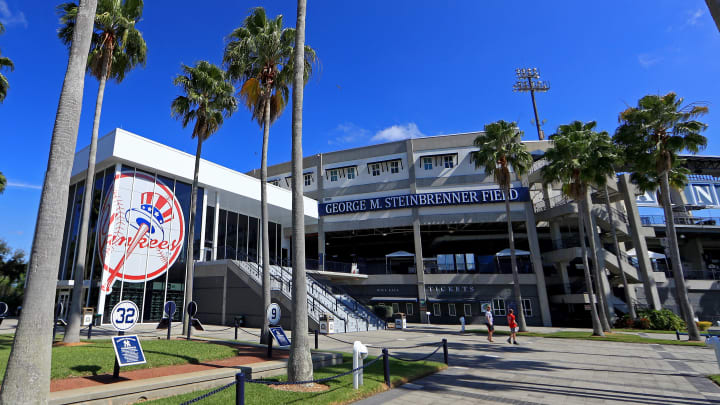 Major League Baseball fans haven't exactly had much confidence about the 2020 season commencing based off the chasm between the league and the players' union in the debate over splitting up revenue. If and when there's an actual agreement between both parties, theleague will officially pivot back to Spring Training. When we reach that point, two teams have already revealed their plans.
According to MLB insider Jon Heyman, the New York Yankees and Mets will both report to their normal Spring Training venues in Florida.
New York was the state that was hit hardest by the coronavirus pandemic, but the number of deaths and positive cases have both dropped in recent weeks. Even with the encouraging trend, the Yankees and Mets feel more comfortable playing in Florida, as the state has been less seriously wracked by the virus by comparison to many other states.
If the MLB and MLB Players Association can hammer out an agreement in regards to health protocols and a payment structure for the 2020 season, that means teams will begin the second edition of Spring Training, which will possibly take place in mid-June. Even though all 30 teams went through a portion of spring ball, they've been on a two-month pause, and would need approximately three weeks to get themselves back into game shape before they can play legitimate regular season action.
While the Yankees and Mets will go down to Florida, reports indicate that the Philadelphia Phillies will likely remain in their hometown and play at Citizen's Bank Park.
Of course, this is all contingent on league executives and players agreeing to terms on the resumption of the 2020 season. If that really does happen, you can fully expect the Yankees and Mets to trek down to Tampa and Port St. Lucie, respectively.