VIDEO: Valentina Shevchenko vs Liz Carmouche Highlights From UFC Montevideo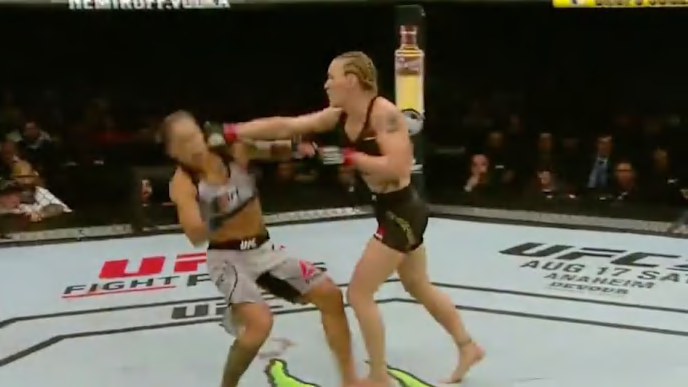 The Bullet fired true in front of a jacked-up crowd in Uruguay. Fighting for the second time in two months, Valentina Shevchenko entered the Octagon in the main event at UFC Fight Night and dominated end-to-end against Liz Carmouche in a rematch years in the making.
The reigning UFC women's flyweight champion utterly dictated terms against her challenger, reminding everyone who might have forgotten just how dangerous she is, scoring multiple knockdowns.
You almost felt like Bullet didn't even have to reach too far into her substantial bag of tricks this time. She simply was not tested by the elder Carmouche, who showed plenty of toughness but simply had no answer for the champ.
Boom. 10-9 on every card in every round. 50-45. A consummate decision victory for the bad, bad lady with the belt.
So, is the next Shevchenko rematch destined to be against Amanda Nunes? Wow, would that ever be a barn-burner.