VIDEO: Volkan Oezdemir Faceplants Ilir Latifi With Thunderous KO at UFC Uruguay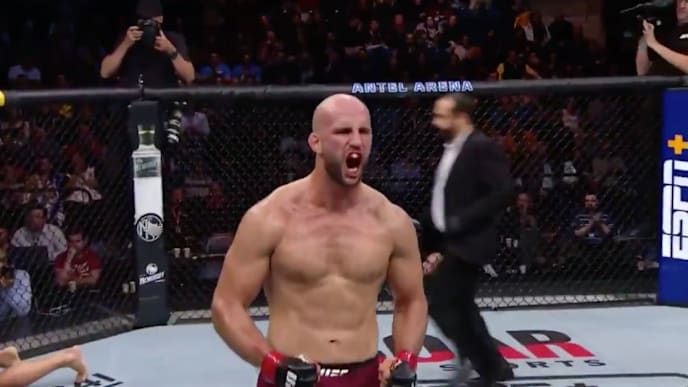 They don't call him "No Time" for nothing! Volkan Oezdemir is a brick house, and never stopped bringing the pain against Ilir Latifi Saturday night at UFC Fight Night Montevideo. In the second round, he decided that Latifi's time was up-- and set him straight down to the mat with a relentless flurry of strikes.
Face-down on the canvas. Sheesh.
It was a true battle between these two, but Oezdemir never looked to be in much legitimate danger. What a way to snap a three-fight losing streak. Latifi is going to be feeling that one for quite a while-- as soon as he can manage to remember who he is, of course.