VIDEO: Mookie Betts Hits Yet Another Leadoff Home Run Against the Blue Jays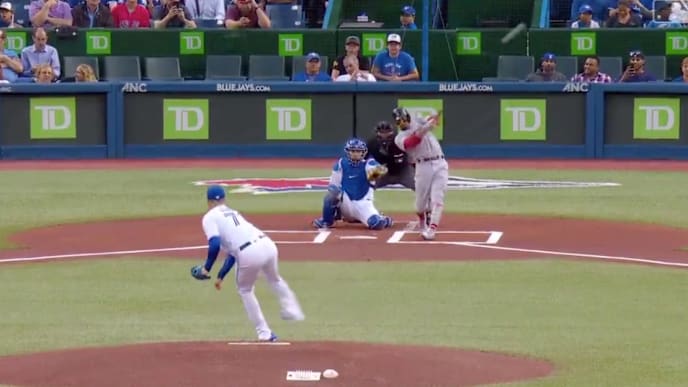 Stop me if you have heard this before: Mookie Betts hit a leadoff home run. Well, the Boston Red Sox sensation did it again on the first pitch against the Toronto Blue Jays to put the Sox up 1-0 early.
Betts crushed his 28th home run of the season into the foul pole netting in left field. Blue Jays right-hander TJ Zeuch grooved a first pitch fastball, and Betts did not miss it as it sailed into the seats.
For the Red Sox, Betts has been one of the few bright spots in an otherwise lost season. Now they just need him to stay after the 2020 season.