VIDEO: LeBron James Posting Workout Clips Should Pump Lakers Fans Up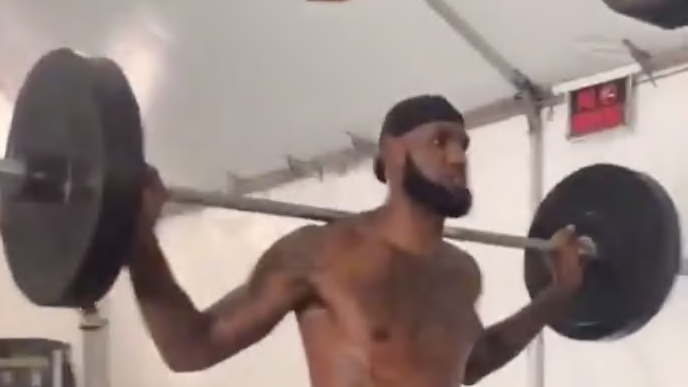 LeBron James missed 27 games last year and looks as ready as ever to make a statement to the entire NBA next season. The Lakers superstar showed everyone how healthy he is by posting workout videos on his Instagram story today and it looks like the King is having a blast preparing for the big year.
The three-time Finals MVP is always thinking a step ahead, and we'll bet he chose what videos to post wisely. A clip of him squatting suggests how much he's recovered since the groin injury he suffered on Christmas against the Warriors last year.
LeBron is even calling out the doubters with #WashedKing accompanies by a vomiting emoji as a caption in another workout video.
There's no doubt that the 15-time All-Star has been plugged in to what fans and media have been saying about him at 34 years old. Even though the Lakers missed the playoffs last year, acquiring Anthony Davis has launched them into the title picture, increasing expectations once again.
Last season was expected to be a "feel it out" year for LeBron and the Lakers, and after a meme-able summer and the Golden State dynasty all but buried, the King looks ready to take his throne back.