VIDEO: It Kind of Seems Like LeBron James is Turning Taco Tuesday Into a Cult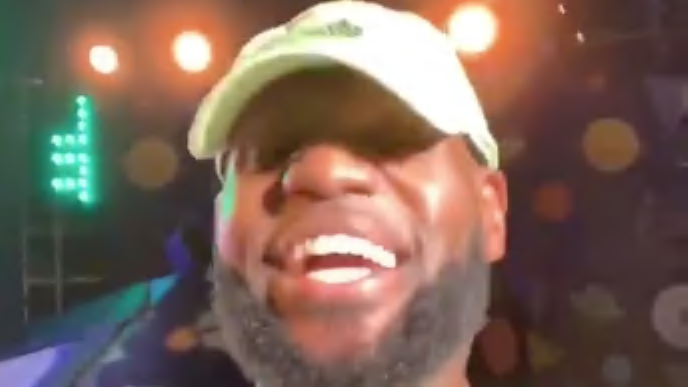 Often times, the most horrifying things started with good intentions. LeBron James might have just been trying to give the world a peek into his daily life with his weekly "Taco Tuesday" social media posts, but might be on the verge of creating something more sinister. James' latest post featured hundreds of kids and adult volunteers from a local Boys and Girls club chapter, all clad in a sea green shirt, as James addressed them via microphone.
We've heard plenty about the cult of LeBron, but this is ridiculous. Blink twice if you're here of your own free will.
What started out as some innocent little Instagram posts has now become a weekly occurrence that people look forward too. Even new teammate Anthony Davis chimed in on the fun by making a special cameo appearance.
LeBron, leader of the Taco Tuesday movement, suddenly holds a great deal of power over the masses. Let's hope he uses it for good.