VIDEO: Jackie Bradley Jr. Makes Another Stunning Spiderman Robbery Against Padres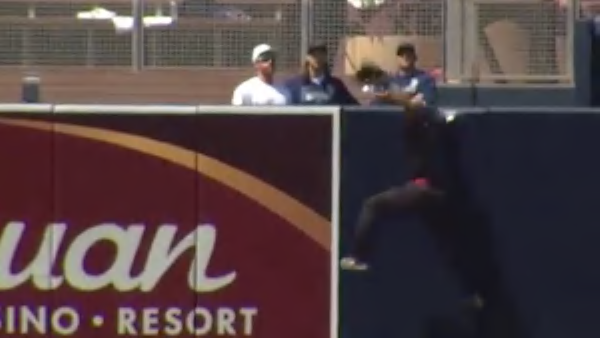 The Boston Red Sox continue to play catch up as they push for a playoff spot in the tightly contested American League, and Jackie Bradley, Jr. is doing his part in the outfield towards that playoff push.
Bradley, Jr. is no stranger to acrobatic grabs, but this catch is insane. He approaches the warning track patiently and climbs the wall with ease to perfectly time a sprawling catch, robbing Luis Urias of...well, something very impactful.
His timing is impeccable and he makes an incredibly difficult catch look so easy. Props to you, JBJ.