VIDEO: Astros Prospect Called Out After Clearing the Fence Because He Didn't Touch Home Plate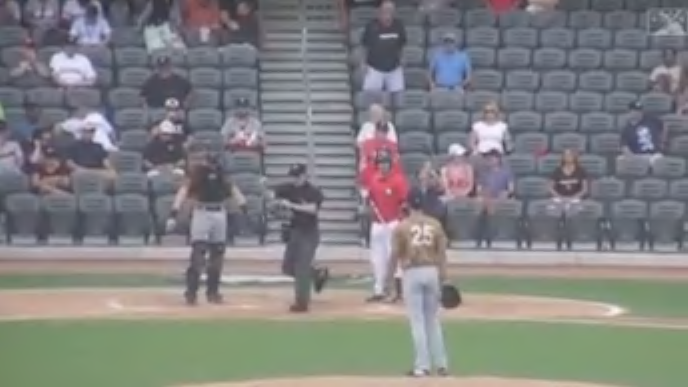 The Houston Astros have a talented enough lineup and rotation where they could probably throw away runs for no reason, but I doubt the same can be said for one of their minor league affiliates.
High-A infielder Miguelangel Sierra broke up a playoff no-hitter with what he thought was a solo home run, until it wasn't.
Sierra's hit was officially ruled a triple after he accidentally jumped over home plate when celebrating the home run. As he approached home, he stutter-hopped right over the plate, and didn't go back to touch the bag.
The umpire was all over it, punching him out when the opposing team appealed prior to the next at-bat.
As the Instagram account so beautifully captioned, it's not a homer if you don't step on home.