Porn Company Extends Special Offer to NBA Players Following Stephen A. Smith Rant About Abstinence in Bubble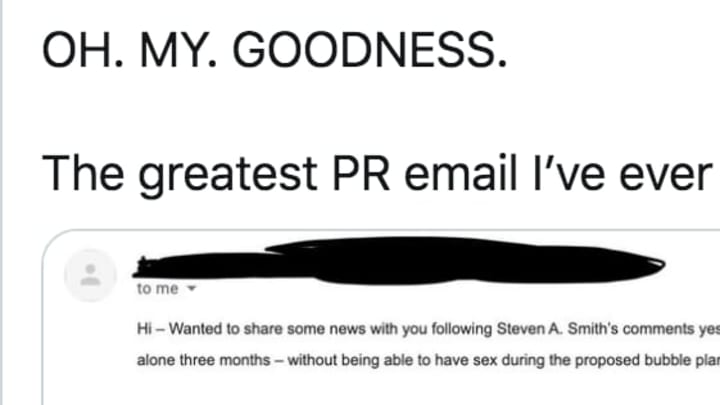 Stephen A. Smith raised a surprisingly salient concern surrounding the NBA''s July 30 restart in Orlando. After Smith railed about the possibility of players potentially leaving the bubble in order to satisfy their sexual needs, adult website Cams.com (It goes without saying, but NSFW) decided to provide players an outlet to finally fulfill those desires.
The website is extending a VIP membership, as well as the "companionship, fun conversation, sexy stripteases, and more" that their models can provide to all NBA players and coaches enter the bubble.
While you probably need to re-evaluate some major life decisions if you're looking for "companionship" on this website, the raunchiness of the topic doesn't mask the fact that the isolation could be a real problem for single NBA players.
This might be a bit of an unusual way to finally scratch those proverbial itches, but this might be the only chance these players get.
In the wise words of Dave Chappelle, modern problems require modern solutions, and Cams.com could be in for a major windfall if lonely NBA players take them up on this ridiculous offer.