Nate Diaz vs Jorge Masvidal to Headline UFC 244 at MSG and UFC is Making a Baddest Mother F'er Belt IT'S GOING DOWN, PEOPLE! The MMA world felt a jolt of beautifully ferocious energy when, after completing his comeback bid with a consummate decision victory over Anthony Pettis, folk hero Nate Diaz called out the man he wanted next. But to the surprise of fight fans everywhere, it wasn't Conor McGregor-- no, Diaz wanted Street Jesus himself, Jorge Masvidal. And he aimed for a showdown to decide who would hold the title of Baddest Mother F***er.
It pretty much sounded like the greatest idea in the history of ideas. And now, it's got a date: UFC 244 on November 2nd at Madison Square Garden, per Ariel Helwani.
Oh. My. Goodness. Gamebred versus the Nick Diaz Army!!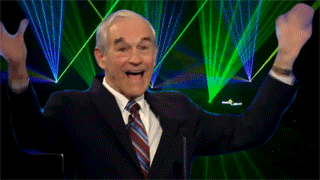 The only thing that could make this amazing superfight even better? Well, if there's an actual Baddest Mother F***er belt up for grabs. Like, a real one that you can sling over your real shoulder.
And apparently, it's actually going to be a thing.
How did we get so lucky? Perhaps the conventional wisdom held that this fight could be a terrific co-main in December on the Amanda Nunes-Germaine de Randamie card. But no, we don't have to wait that long after all.
*Angelic trumpeting is heard*
This is what we wanted. This is what we're getting. Let us give thanks for what the fight gods have bestowed upon us.