Nate Diaz Plays Down Potential BMF Rematch With Jorge Masvidal in NSFW Instagram Post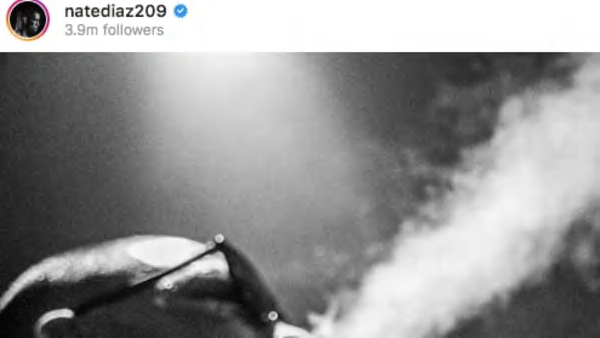 Saturday night's UFC 244 matchup between Nate Diaz and Jorge Masdival was supposed to be one for the ages. From their impressive resumes, the awesome BMF belt, to the celebrities in attendance, many expected this to be the fight of the year.
Unfortunately, it didn't live up to the hype. The fight was stopped early due to a serious gash on Diaz's face in what many thought was an anticlimactic and controversial ending.
The early ending had most unsatisfied, demanding a rematch between the two. And while Masdival seems all for it, Diaz took to Instagram to express his indifference to a part two.
Diaz wrote that he's taking a break from the UFC to go on tour, possibly due to the politics of the business he was complaining about in his post-fight press conference.
It's important to note that Diaz never said he didn't want a rematch, there are just certain factors getting in the way. This means it's up to Dana White to resolve these obstacles to give the fans what they want.