VIDEO: Donald Trump Gets Booed at Madison Square Garden During Entrance to UFC 244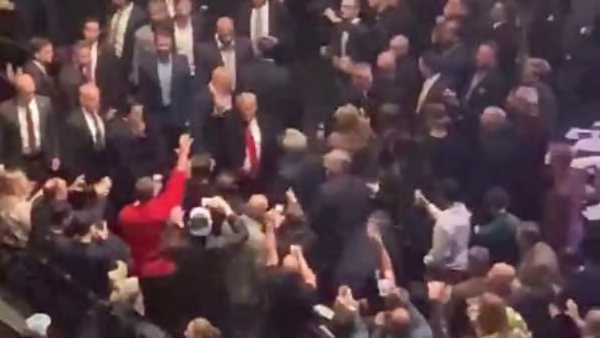 For the second time this week at a major sporting event, President Donald Trump was greeted by the crowd with a chorus of boos. After the World Series crowd at Game 5 at Nationals Park didn't give him a very warm welcome, it was reciprocated in the Big Apple. UFC fans at Madison Square Garden let out a thunderous round of boos towards the 45th president when he showed up to watch the bout between Jorge Masvidal and Nate Diaz.
You can see Trump in his usual red tie, waving to the crowd as he saunters towards his seat. Despite his friendly waves, the audience responds with nothing but boos as they voice their displeasure.
No matter what sporting event Trump turns up at, the greeting seems to be the same, and it isn't a friendly one.
Maybe he'll even be booed when the Nationals come visit the White House on Monday!