Shocking Emails Reveal Astros Executive Conspired With Scouts to Steal Signs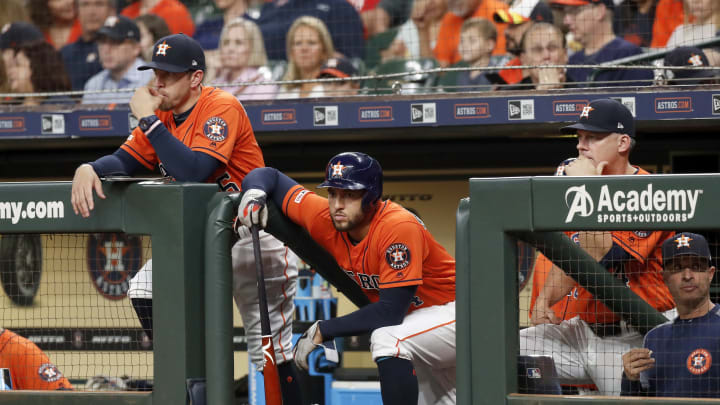 The Houston Astros' sign-stealing scandal won't stop widening. And before too long, it's not clear that there will be too many folks left in the organization who aren't somehow connected to the damning blight of this thing.
In a new and stunning report based on internal emails obtained by Evan Drellich and Ken Rosenthal of The Athletic, an unnamed Astros executive asked scouts to help orchestrate sign-stealing by monitoring opponents' dugouts.
"One thing in specific we are looking for is picking up signs coming out of the dugout. What we are looking for is how much we can see, how we would log things, if we need cameras/binoculars, etc.," the executive wrote in one email. "So go to game, see what you can (or can't) do and report back your findings."
Good god.
The emails were given to Rosenthal and Drellich on the condition that the individuals who sent and received them would remain anoymous. But considering how wildly, wickedly improper the discussed activities are, it's simply not conceivable that these guys won't be outed before too long.
It's also noted that similar discussions took place on a Slack channel and over the phone.
"There's a gray area. But I think cameras are past the line. It's cheating, basically. I don't know if it's cheating cheating. But it's over the line," said one unnamed scout not affiliated with the Astros of the use of electronics to steal signs.
Heads are going to have to roll here. The organizational rot that's infected Houston is severe. The institutional lawlessness is disgusting, and Major League Baseball ought to consider what it might have to do to force Jim Crane to clean up his organization before something approaching hellfire rains down on them.