VIDEO: ONE Championship's Geje Eustaquio Delivers Spinning Back Kick for Potential KO of the Year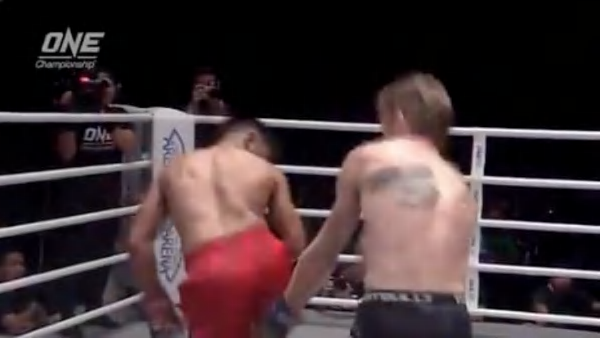 If you're a hopeless MMA head, the UFC just isn't enough to keep you satisfied despite there being a proper event just about every weekend. No, weekday madness is a must for the most incorrigible fight fans among us, and that's where Asia's ONE Championship comes in. At this week's "Masters of Fate" fight card in the Philippines, former flyweight champ Geje Eustaquio delivered a brilliant highlight moment when he smashed Toni Tauru into oblivion with a perfectly placed spinning back kick in the third round.
YOWZA. That's got to be a candidate for Knockout of the Year in the ONE Championship, and perhaps beyond. That was a proper starching. The Jessica Eyes and Gregor Gillespies of the world are feeling that one right now.
If you don't know, now you know. The facekicking is a big deal in the East, and Geje "Gravity" Eustaquio wants to make sure that message is heard.