VIDEO: Kevin Lee Knocks Gregor Gillespie Out Cold With Vicious Kick to the Head at UFC 244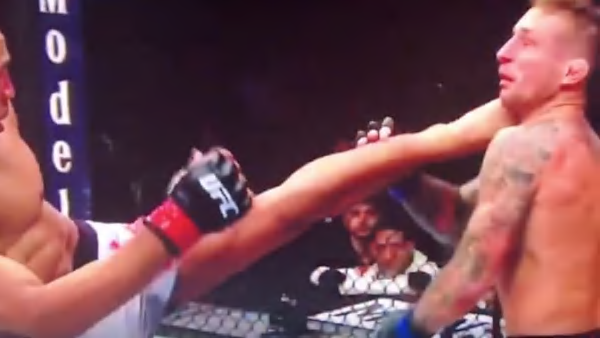 Holy hell, Kevin Lee. The 27-year-old put on a show, knocking Gregor Gillespie out cold with an absolutely unthinkable combination, including a leg kick to the head. Yes, you read that correctly.
What Lee just did might not be legal in the state of New York.
Lee told Dana White after the fight that he needed to make a statement. He's done just that, as Gillespie was considered a legitimate threat entering the Octagon. Yet, Lee is clearly at a different level, as the Motown phenom took White's previous advice and changed up his team, focusing more on the task at hand instead of the outside noise. Suddenly, he's a force to be reckoned with.