Introducing the 12uppercut Boxing + MMA Universal Pound-for-Pound Rankings Welcome to the facepunch revolution. Well, specifically, a revolution in arguing about facepunching.
12uppercut is a new project that seeks to break down barriers between the respective fandoms of mixed martial arts and boxing by revving up some passionate debates about who's the true GOAT and/or BMF across the wide, wide world of combat sports. In that spirit, we present to you the first-ever comprehensive ranking of male and female fighters across boxing and MMA (both UFC and non-UFC), split into three tiers of 10 fighters each, beginning with our very best of the best.
NOTE: Rankings are updated as of 25 November 2019.
1.

Amanda Nunes: UFC Women's Featherweight and Bantamweight Champ
UFC 239 Nunes v Holm / Sean M. Haffey/Getty Images
The GOAT. Accept no substitutes.

LAST FIGHT: Def. Holly Holm (TKO) on 6 July 2019 at UFC 239
2.

Canelo Alvarez: Unified Middleweight, WBA Super Middleweight, and WBO Light Heavyweight Champ
Canelo Alvarez v Sergey Kovalev / Steve Marcus/Getty Images
Something has always felt a bit off about Canelo and his place in the boxing world, but he just keeps on winning. Those GGG fights remain absolutely confounding, but his greatness has hit all-time territory and simply cannot be denied.

LAST FIGHT: Def. Sergey Kovalev (TKO) on 2 November 2019
3.

Terence Crawford: WBO Welterweight Champ
Terence Crawford and Amir Khan Press Conference / Justin Setterfield/Getty Images
The one knock on the undefeated Bud is that he doesn't have the portfolio of signature wins against major stars that seal a legacy. But you can't name one single boxer in the business who's in a rush to fight him.

LAST FIGHT: Def. Amir Khan (TKO) on 20 April 2019
4.

Vasiliy Lomachenko: Unified Lightweight and WBO Junior Lightweight Champ
Vasiliy Lomachenko v Luke Campbell - WBC, WBA, WBO and Ring Magazine Lightweight World Title Fight / Richard Heathcote/Getty Images
Enter the Matrix. All Loma has done in his career is win gold medals in two separate Olympics, clean out three pro weight divisions, and become "The Ring" pound-for-pound No. 1.

LAST FIGHT: Def. Luke Campbell (unanimous decision) on 31 August 2019
5.

Jon Jones: UFC Light Heavyweight Champ
"Jo(h)n Jones / You son of a gun / You call yourself a big, big man / And still you try to kill my hand / Jo(h)n Jones / You son of a gun"
--Rudy Mills, "John Jones" (1968)

LAST FIGHT: Def. Thiago Santos (split decision) on 6 July 2019 at UFC 239
6.

Naoya Inoue: Unified Bantamweight Champ
The best fighter casual fans know next to nothing about. Japan's bantamweight banshee is one of the most exciting knockout artists in the game; four of his last five fights didn't even make it past Round 3.

LAST FIGHT: Def. Nonito Donaire (unanimous decision) on 7 November 2019
7.

Khabib Nurmagomedov: UFC Lightweight Champ
UFC 242 Khabib v Poirier / Francois Nel/Getty Images
He's undefeated, he's dangerous, and he ended Conor McGregor-as-we-know-it. And roaring back from his post-UFC 229 suspension with a virtuoso rout of Dustin Poirier is a big deal.

LAST FIGHT: Def. Dustin Porier (submission) on 7 September 2019 at UFC UFC 242
8.

Henry Cejudo: UFC Bantamweight and Flyweight Champ
UFC Fight Night Cejudo v Dillashaw / Sarah Stier/Getty Images
The fourth simultaneous double-champion in UFC history has done two things in 2019: win fights and run his increasingly outlandish mouth. Expect more of both indefinitely.

LAST FIGHT: Def. Marlon Moraes (TKO) on 8 June 2019 at UFC 238
9.

Errol Spence Jr.: Unified Welterweight Champ
The dude is undefeated and dusted Mikey Garcia like an old bookshelf. A terrific Shawn Porter made Spence look mortal in a strong candidate for Fight of the Year, but you have to beat the man to be the man.

LAST FIGHT: Def. Shawn Porter (split decision) on 28 September 2019
10.

Stipe Miocic: UFC Heavyweight Champ
Cleveland Cavaliers Victory Parade And Rally / Mike Lawrie/Getty Images
When Daniel Cormier was taking it to Ohio's finest, Stipe made the adjustment of the year when he started hammering the body. Well, he hammered his way right back to the big time.

LAST FIGHT: Def. Daniel Cormier (TKO) on 17 August 2019 at UFC 241
Tier 2
11) Oleksandr Usyk
12) Max Holloway
13) Daniel Cormier
14) Israel Adesanya
15) Kamaru Usman
16) Demetrious Johnson
17) Tony Ferguson
18) Katie Taylor
19) Gennadiy Golovkin
20) Mikey Garcia
Tier 3
21) Manny Pacquiao
22) Juan Francisco Estrada
23) Valentina Shevchenko
24) Dustin Poirier
25) Deontay Wilder
26) Tyson Fury
27) Artur Beterbiev
28) Cecilia Braekhus
29) Tyron Woodley
30) Douglas Lima
Honorable Mentions
Robert Whittaker, Oscar Valdez, Jose Ramirez, Ryan Bader, Miguel Berchelt
Frequently Asked Questions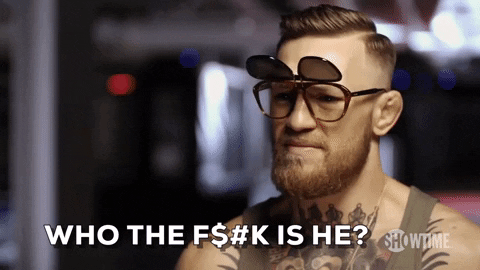 Q1: How were the rankings actually determined? Is there a panel of voters, or some kind of mathematical formula?
A1: There is no panel of voters and there is no mathematical formula. This ranking fully embraces subjectivity for the sake of debate, and most considers overall dominance, longevity, and degree of difficulty (for instance, champs who have moved up or down across weight divisions for tougher tests).
Q2: How do you freaking compare a female MMA fighter to a male boxer? It's not possible.
A2: That's right. It isn't.
Q3: Is a fighter's career win-loss record the most important factor?
A3: Not exactly. Records are considered within context of each individual sport, as a longer-term undefeated record in boxing is easier to achieve than the same in the UFC, for instance, for a long list of reasons. A typical MMA loss is less likely to affect someone's ranking than a typical boxing loss, but not in every case.
Q4: How do the three tiers work, exactly?
A4: The top 30 fighters are split into three tiers of 10 each. There is no requirement to have an equal 15-15 split between MMA and boxing. No Tier 2 fighter can be ranked ahead of anyone in Tier 1, no Tier 3 fighter can be ranked ahead of anyone in Tier 2, etc.
Q5: Are you saying Amanda Nunes could beat up every single human being on this list?
A5: Not necessarily, but we wouldn't put it past her.
Q6: WTF, where is Conor McGregor???
A6: Who?
Q7: How come [FIGHTER A], who obviously sucks, is ranked ahead of [FIGHTER B], who is clearly the GOAT?
A7: *Sips coffee*
---
12uppercut wants to hear your feedback about our Universal P4P Rankings! Visit us on Facebook, sound off on Twitter using #12uppercut, and feel free to direct your unbridled anger directly at @RealFakeSamDunn.