Braves Officially on the Clock for 2021 All-Star Game After Cancellation of 2020 Contest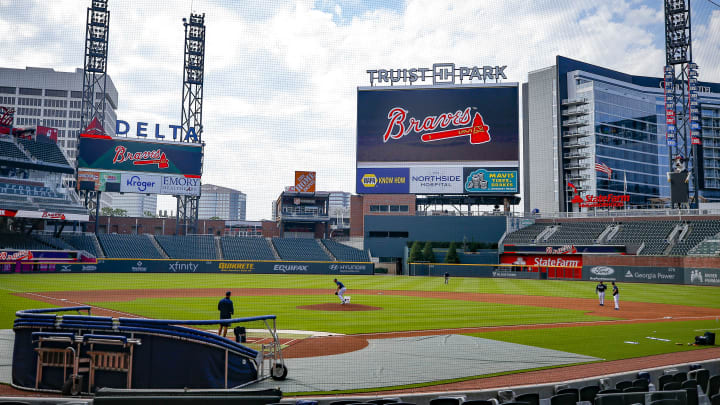 The COVID-19 virus delayed the start of the 2020 MLB season until late July, and one of the many casualties that ended up swept away in the virus' maelstrom was the 2020 All-Star Game, which will no longer be held in Los Angeles. If it's any consolation, the 2021 All-Star game looks to be just as exciting, given who is hosting it.
While the 2020 All-Star Game has been canceled due to the ongoing coronavirus pandemic, the Braves are still on tap to host the 2021 All-Star Game at shiny new Truist Park.
Not only will the best players in the game be able to converge on one of the most modern new stadiums in all of baseball, but young stars like Ronald Acuña Jr., Ozzie Albies, and Mike Soroka will be able to strut their stuff in front of their hometown team.
The only thing that could potentially match the 2020 ASG in terms of grandeur and spectacle is one of the league's oldest franchises and most competitive teams hosting the game in a major baseball market at one of the game's best ballparks. Atlanta checks all of those boxes, making the 2021 week of festivities one to circle on the calendar.