Dodgers Finally Release Statement About 2020 All-Star Game Cancellation
By Michael Luciano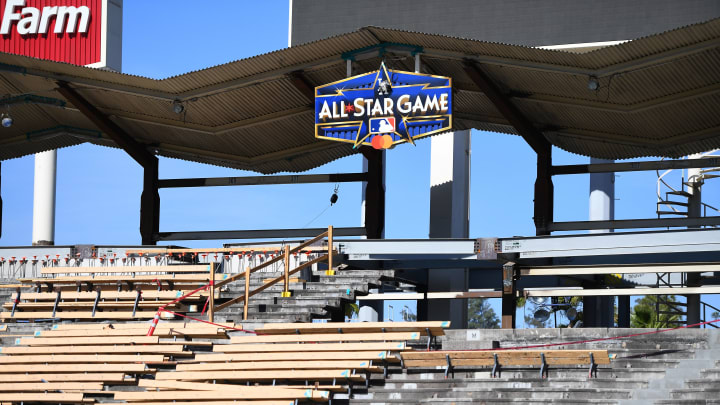 The 2020 All-Star game has been cancelled / Jayne Kamin-Oncea/Getty Images
While this move has been expected for some time, the Los Angeles Dodgers officially confirmed that the 2020 All-Star Game has been cancelled, marking the first time since World War II that we will not have a midsummer classic.
The Dodgers confirmed that while they will not host the All-Star Game in 2020, LA has been granted the 2022 All-Star Game (Atlanta will host it in 2021). The team thanked Rob Manfred for giving the game in 2022 in an official statement the team posted on Twitter.
The league will likely find some way to honor the best players during this 60-game season, but playing an All-Star game, especially with no one in the stands, is both impractical and illogical.
Fans can only hope that Los Angeles' plans for the All-Star break in 2022 bring the house down with as much pomp and circumstance as the planned 2020 weekend would have.
While All-Star week in 2020 would have been nothing short of amazing under the LA spotlight, the current social climate has wisely forced the cancellation of the 2020 game. We're sure 2022 will be just as good, if not better.