Bradley Beal Stokes Lakers Rumors With Space Jam Tweet to LeBron James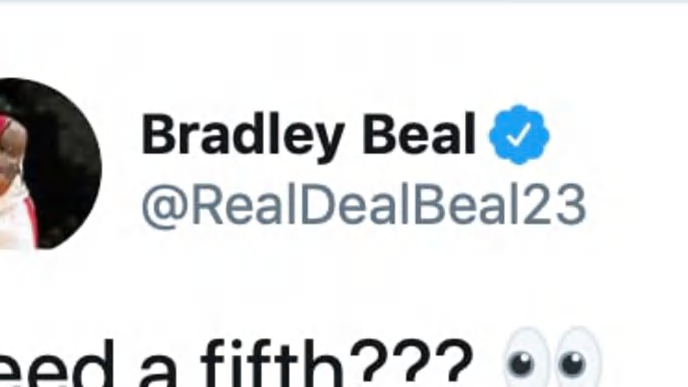 Oh my, Bradley Beal. You're really going to toss some extra fuel on the proverbial bonfire that is the trade rumors surrounding you and the Lakers?
Alright, fine. Go ahead and do it. As we all know, the King himself, LeBron James, is spending his summer filming "Space Jam 2." He's pumped up to get to work on this project, as are other NBA stars that will be appearing alongside him. As for Beal, he let James know he's open to helping out in a pretty clear way-- but was it a two-for-one message?
James may have been talking specifically about the movie, but something tells me the Wizards two-guard has the 2019-20 regular season on his mind as well.
It seems like Beal has consistently been involved in NBA trade rumors over the last few months. He's coming off an unreal year in which he averaged more than 25 points per game and was generally a one-man show for Washington after John Wall went down with a serious knee injury. He's under contract with the Wizards through 2020-21, but should the right offer surface, Washington might just have to make a move.
Let's not get ahead of ourselves, Aaron, despite the fact that Beal to the Lakers would be just what James needs. If the Lake Show wants to win a championship with LBJ in town, they've got to get moving quickly and add more pieces, specifically the kind that can hit buckets from deep.
Landing Anthony Davis from the Pelicans was obviously a brilliant start to the offseason. Next up, Beal? You never know, but it's hard to think the prolific scorer would be against it.