Andrew Luck Has Practiced 3 Times Since April and It's Time to Panic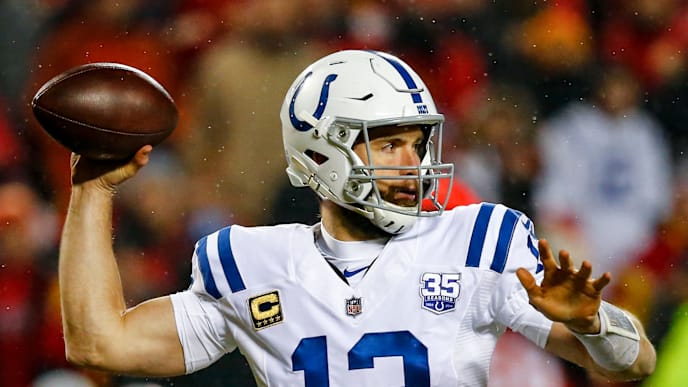 Colts coach Frank Reich announced Monday that quarterback Andrew Luck will not practice against the Cleveland Browns in a joint scrimmage on Wednesday and Thursday, leaving much cause for concern for the fans in Indianapolis.
Luck, whose career has already been riddled with injuries, has only practiced three days since April.
The Colts were able to clinch a Wild Card spot a season ago, but an injury to Luck would put a serious damper on their 2019 NFL campaign. With the Patriots and Chiefs dominating atop the AFC, the Colts will need every bit of injury "luck" they can get if they want to be competitive next year.
Luck, awarded as the NFL's Comeback Player of the Year for 2018, will have a chance to build off of last year's success if he can stay on the field. The Stanford product has shown real flashes of brilliance in the league, but his health is a legitimate question.
Colts fans definitely have a right to be concerned, as Reich and his staff have big shoes to fill if Luck can't suit up in Week 1.