Adam Schefter Talks Tyreek Hill, Ezekiel Elliott, Dak Prescott's Deal, and a Gronk Comeback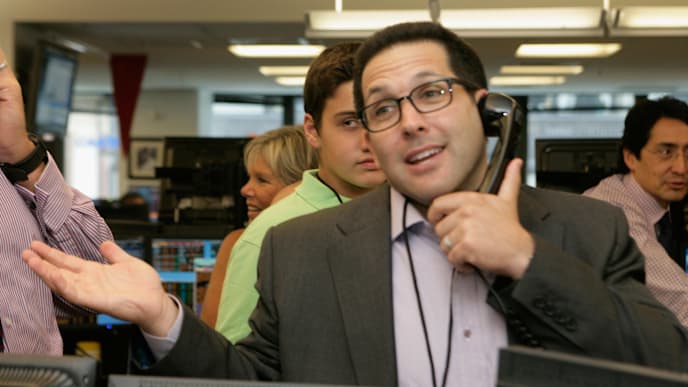 With NFL training camp report dates looming this week, it's time for the football world to focus on on-field match-ups instead of off-the-field demands and controversies.
However, it's hard to shirk such things completely when they'll likely be clarified by the first few weeks of scrimmages and game action.
For instance, according to ESPN NFL Insider Adam Schefter, we should know a lot more about Dak Prescott, Ezekiel Elliott and the Dallas Cowboys' inscrutable contract situation in a few weeks' time.
"I think Dak's going to get a new deal sometime in training camp," Schefter told 12up on Monday. "My guess is that number comes in not too far from what Carson Wentz earns in Philadelphia."
As for Dallas' other rock who appears poised to leave the country rather than report to camp, Schefter thinks his situation is likely headed towards more histrionics before its ultimate conclusion.
"Will Zeke hold out? Everyone would agree he's underpaid, with how important he is to that offense," Schefter continued. "It seems Dallas has other players they'd like to re-sign more. My sense is he hasn't made a decision."
Speaking of mercurial, inscrutable athletes, Schefter also believes that former Patriots tight end Rob Gronkowski's 2019-20 behavior will be dictated greatly by the next few weeks and months.
"We don't know how he's going to react when camp opens," Schefter told us. "He's probably at Buffalo Wild Wings right now or something. If they're winning, and his schedule's not as packed as he thought, and the guys are calling him...will he get the itch? Yes. And will that be enough to lure him back?"
Of course, the largest unknown impact is garnered by the linchpin whose stunning return to team activities late last week has shaken up multiple quadrants of the league: Tyreek Hill.
But behind closed doors, Schefter says, he had grown to expect this outcome.
"About a week before the announcement, I wrote up the 'Hill cleared' news just to prepare," Schefter told us. "And then, of course, they dropped it at 10 a.m. on a Friday. People close to the situation believed the league couldn't find any evidence. I don't know what happened. If there's any evidence that Tyreek Hill did do that to his son, he should be banned. For life. But the league couldn't find that evidence."
Of course, what appears to be a full return to the Chiefs has changed the best-laid plans of people across the league, from KC wide receiver Mecole Hardman, to opposing defenses, to even prognosticators.
"A lot of people picking the Chargers to come out of the AFC West this season likely did so before the Hill news was announced," Schefter stated. "They were expecting some form of punishment."
As for a genuine surprise, Schefter cited two teams stuck in the same division as the Patriots in the Bills and Jets as two previously-struggling teams we should keep an eye on this season. Also surprisingly, he claims that rookie QBs Dwayne Haskins and Daniel Jones could both debut at a similar time this season, not so far beyond Week 1.
"They're on a similar trajectory, to be honest," he stated.
Not surprising whatsoever? Adam Schefter was able to identify his sources for the above breaking news item, and reveal his dietary preferences in the process. Heading into a jam-packed 2019, he assured us that he doesn't put butter on his french toast or pancakes, and he doesn't trudge beyond medium wings on his B-Dubs visits. "My wife and kids go spicy. Not me," Schefter said.