Ezekiel Elliott Reportedly Planning to Leave Country as Training Camp Approaches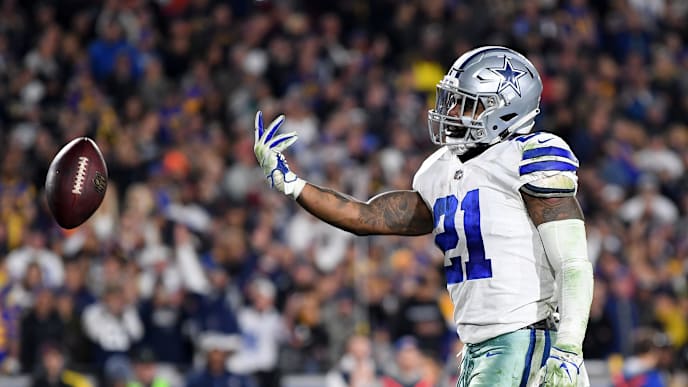 Ezekiel Elliott's plans ahead of training camp don't exactly inspire confidence in the relationship between him and the team.
The Dallas Cowboys running back reportedly plans to leave the country with training camp just around the corner. The news comes in wake of reports that Elliott plans to hold out if he isn't given a new contract.
Nothing is set in stone as of yet, but it's certainly not a good sign that Elliott is making travel plans while the rest of the team prepares for camp, which is just five days away.
It all feels like repeat of the drama surrounding Le'Veon Bell's holdout with the Steelers, albeit to a lesser extent.
Elliott has been a vital member of the Cowboys' offense during his three years in the league. In 40 games, he's rushed for 4,048 yards and amassed an additional 1,199 receiving yards while scoring 34 total touchdowns. A two-time Pro Bowl running back who produces as consistently as he does is incredibly hard to come by.
Hammering out a deal before training camp will be absolutely vital to for the Cowboys' success not only in 2019, but for seasons to come as well. Along with young quarterback Dak Prescott, he's the motor that keeps things running smoothly.
If Elliott does hold out, it seems that Miami won't be his escape of preference, unlike Le'Veon Bell. Zeke will be across the pond, living life, though probably not aboard a jet ski, as he awaits the Cowboys' decision on his extension.