4 NBA Pretenders That Need to Sell at the Trade Deadline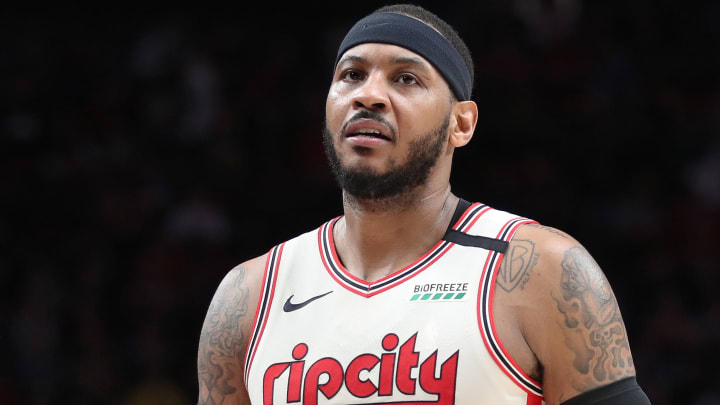 The NBA trade deadline is less than three weeks away, meaning it's crunch time for front offices. Some teams racing toward a chance at the finals like the Heat, Celtics and Nuggets will obviously be looking to add that singular piece to push them over the top, but a handful of other teams hovering around the middle will have some tough decisions to make.
4.

Memphis Grizzlies
The Grizzlies certainly have talent, and even a fighter's chance at the eighth seed in the West. However, it won't do them much good beyond a first-round playoff exit at best. Andre Igudola could prove to be a prime trade piece and push a real contender forward, while yielding some decent return for Memphis. There's plenty to like here, but this isn't the year to go for it.
3.

Portland Trail Blazers
This season has been nothing short of a shocking disappointment for the Blazers. After reaching the Western Conference Finals only a year ago, a steep decline has put Portland near the basement of the West this season. The one gleaming distraction from the team's shortcomings has been the resurgence of Carmelo Anthony, a phenomenon the organization should take advantage of at the trade deadline, and give Anthony a legitimate chance at that elusive first ring.
2.

Minnesota Timberwolves
For years now, NBA fans have watched and waited for the Timberwolves to reach their potential, but this organization continues to force fans to wait and wait. So what's a little more waiting? A young promising roster simply never materialized in Minnesota, so it might be about time to stop taunting the fan base and move in a different direction.
The Jeff Teague trade has already proven that the organization might be flirting with another rebuild, and there are reports that Houston is interested in Robert Covington. But a more dramatic transaction, like moving Andrew Wiggins or Karl Anthony-Towns, would indicate a hard reset for the organization, but could yield a haul in return. No need to go half-measures and try to add D'Angelo Russell just yet.
1.

Brooklyn Nets
This just isn't the year for the Nets. Yes, they currently hold the eighth seed, and yes, Kyrie Irving has returned. But even with Irving, as we saw earlier this season, the Nets are much closer to pretenders than contenders. The worst possible outcome of their futile march to an early playoff exit (at best) would be Kevin Durant growing anxious and amping up his rehabilitation too quickly. The Nets can't allow that temptation to grow, and need to accept their fate for 2020.