WAR Saved Baseball, But Killed the MVP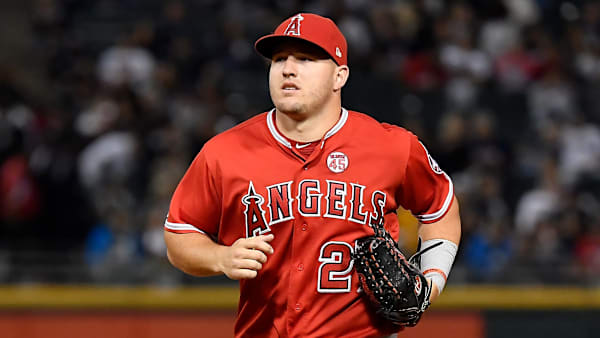 70 years before the sports world lived and died by "Embrace Debate," we had the MVP race to stoke our flames.
And now that we live in a time where you can't dip a toe in the sports waters without stomping directly into a virulent take hole, somehow, the one award designed to infuriate and inspire has lost its meaning, thanks in large part to the proliferation of Wins Above Replacement.
WAR, of course, has revolutionized the game, using a statistical bundle to properly express just how effective in all facets of the game our superstars really are, while helping teams uncover gems at the margins by encapsulating a forgotten player's total package. It also takes great pains to show you exactly how valuable someone is, in contrast with a fabricated "replacement-level" straw man, removing any element of human error from the voting process.
...Right?
WAR has turned a subjective debate into a mathematical equation. Scream until you're blue in the face, DJ LeMahieu fans, but all it takes is a calculator to spit out the correct answer. No matter what you watched this season, you're wrong.
Other awards don't work like this. Rookie of the Year isn't "Rookie With the Most RBI." Cy Young isn't ""Highest-paid Pitcher." Other awards don't have absolutes, statistics designed and refined with the goal of proving, beyond a shadow of a doubt, the amount of value one player provides.
It's ironic, of course. Most Valuable Player wasn't just another subjective award; it was the most subjective of all the awards. The beauty of its strangeness was discovering exactly what "value" meant to hundreds of different writers, spread across the country, over the course of 162-game seasons.
This year's AL MVP, Mike Trout, led the league in Fangraphs' WAR metric, edging out second-place finisher Alex Bregman. Marcus Semien, third in the AL in WAR, finished third. Cody Bellinger and Christian Yelich, the NL's top two MVP finishers, tied in WAR atop the league. You can use this information to say that the metric is getting it right, properly identifying the league's most valuable contributors. Or, you can deem it dissatisfying that the nomination process for the league's most important honor might as well have been "scrolling very slightly down a website's leaderboard."
Every year, WAR can be used to make an air-tight case that Trout deserves the MVP. Based on its computations, he will win for the next several seasons, too. It's a monstrous MLB problem that Trout never feels truly relevant in this game, but it's most exposed here. He can be the league's dominant force, but how can he also be the most valuable contributor in yet another season where he didn't dent the postseason, a national television audience, or one single water cooler conversation outside Orange County?
Consider me a rarity. I am awed constantly by Mike Trout's greatness. He is, beyond a shadow of a doubt, the game's best player. He was this season. He will be again. He owned this decade. But my idea of value is better embodied by LeMahieu: consistently excellent, objectively better when he was required to be, and the glue of a patchwork roster that had no business winning 85 games, but instead won 103. I understand that he's not the MVP; I have plenty of sportswriters, and one definitive digit, to tell me so.
But I miss the days when we could talk about it.