White Sox and Jose Abreu Have Reportedly Discussed Long-Term Deal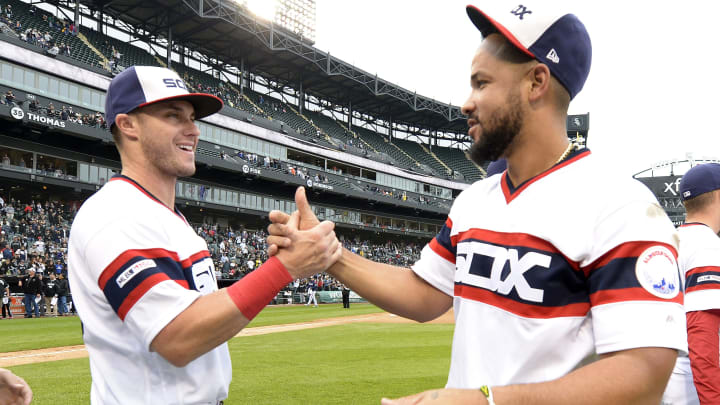 Chalk this one up as a marriage of circumstance.
The White Sox have been loath to trade slugging first baseman Jose Abreu during several loss-filled seasons now, holding onto an asset beyond the point of no return because of how highly they valued his role on the hypothetical next great Sox team.
Now that Abreu's headed for his first free agency since defecting from Cuba, it seems that the South Siders haven't altered that mindset at all; the 32-year-old has already discussed a long-term pact with the only MLB front office he's ever known.
Of course, the team already took their first step in locking Abreu in when they attached draft pick compensation to his addition by doling out the qualifying offer.
If he'd like to, he could come back to Chi-Town for $17.8 million, no harm, no foul. As it is, that would block a first base-needy team like the Red Sox from competing for his services.
Of course, Boston was among the teams that tried hard to trade for Abreu two offseasons ago, with the White Sox mired in disaster.
Instead, the two teams hooked up for a Chris Sale deal.
But with a new era of White Sox baseball close at hand, it seems one friendly face from that roster might just remain in place.