Washington Head Coach Chris Petersen Stunningly Announces He'll Step Down After Bowl Game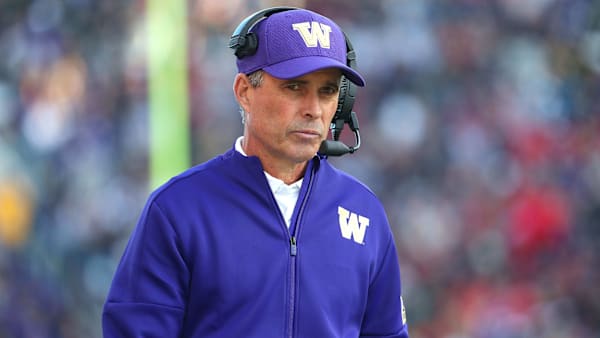 If this week's transactions are indicative of anything, it's that there will be a significant head coaching carousel heading into bowl season. After all, there are already vacancies to be filled at Missouri, Ole Miss, and Boston College. In retrospect, this is an annual tradition, but we did NOT expect this particular program to have to fill a head coach hole.
In stunning news, Washington head coach Chris Petersen announced on Monday that he will step down following the Huskies' bowl game.
In an official statement the university noted that Petersen will take an advisory role with the program, and that defensive coordinator Jimmy Lake will assume head coaching duties.
Petersen, of course, became a household name in college football after amassing a 92-12 record at Boise State before making the jump to Seattle in 2014, where he morphed Washington into a nationally relevant program across six seasons at the helm.
In the end, he finished 54-26 with the Huskies, logging three 10-win campaigns and reaching the College Football Playoff in the 2016 season.
While Washington's 2019 campaign ended as a relative disappointment given that they were ranked No. 13 in the preseason, they still managed to clinch a berth in a bowl game with their 7-5 mark.
Whatever the reason is that ultimately persuaded Petersen to step down, one thing is for certain: Lake will have some massive shoes to fill.