Warriors Writer's Andrew Wiggins Tweet Has Golden State Fans Freaking Out About D'Angelo Russell Trade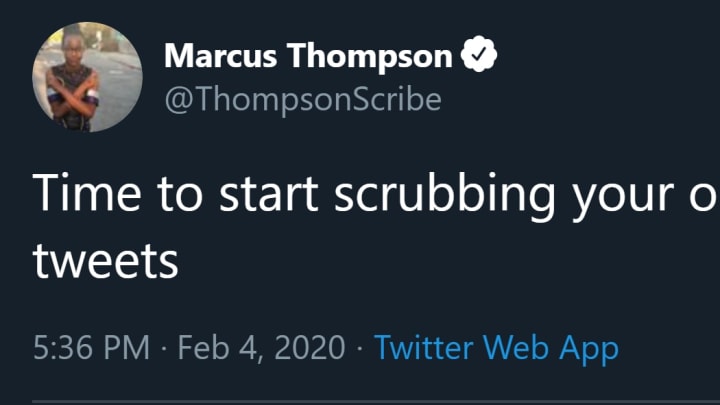 With rumors circulating about D'Angelo Russell being dealt from the Golden State Warriors, fans of the last place team are on edge and will be set off by anything.
It seems as though something is finally coming to fruition, as The Athletic's Marcus Thompson tweeted something cryptic about Andrew Wiggins on Tuesday evening.
Thompson might know something fans don't. Could Russell be dealt for Wiggins in a package that will include more players, picks, or cash?
Wiggins has been trash talked by the rest of the league since getting selected first overall in the 2014 NBA Draft. He hasn't lived up to the hype despite being named Rookie of the Year in 2014-15. In his entire career with the Minnesota Timberwolves, Wiggins has averaged 19.7 points, 4.3 rebounds, and 2.3 assists per game. Solid numbers, sure, but not first overall caliber.
It would for sure be a lopsided trade, but if the Warriors can get some draft picks out of it, maybe not all will be lost.