VIDEO: Yair Rodriguez Nails Jeremy Stephens With Vicious Body Shot to Win By Decision at UFC Boston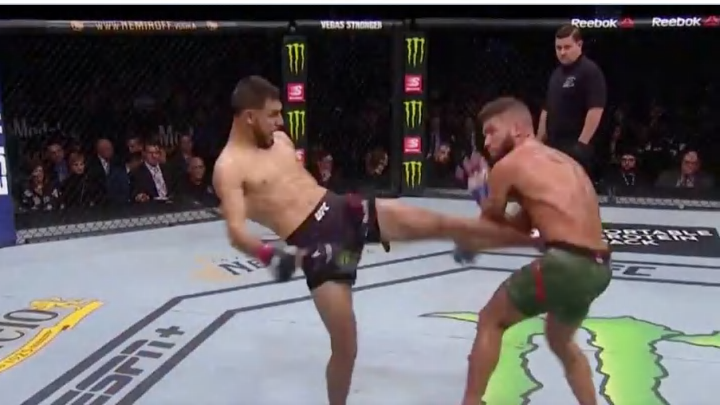 Yes, we heard that all the way in New York. Yair Rodriguez took on Jeremy Stephens in the co-main event at UFC Boston on Friday night, and it's safe to say the latter may no longer have a rib cage. Rodriguez hit Stephens with an absolutely vicious body shot, sending him to the ground with the 27-year-old eventually winning by KO.
That, my friends, is one decisive blow.
Credit to Stephens for taking this fight into the third round, as Rodriguez landed several crippling shots which would have forced a lesser opponent to submit.