VIDEO: White Sox Young OF Eloy Jimenez Cranks an Absolute Moonshot off Nationals' Patrick Corbin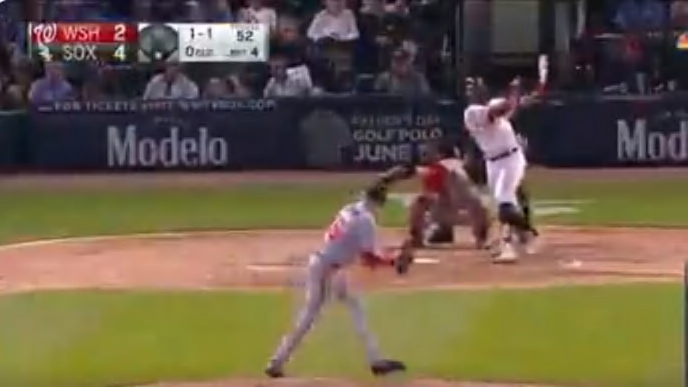 The White Sox have solved Nationals left-hander Patrick Corbin. First, catcher Welington Castillo dropped a grand slam into the center field seats to give the home team the lead. Then, for an encore, recent top prospect Eloy Jimenez drilled one to deep left-center to extend the lead for the South Siders, 5-2 in the bottom of the fourth.
The moonshot was Jimenez's 9th of the year and was given a distance of 462 feet according to StatCast.
The youngster is heating up of late, as that's his second straight outing with a deep ball. Hopefully he's turning a corner and adapting to major league pitching a little better, as he cranked a moonshot off one of the league's best on Tuesday night.