VIDEO: Whit Merrifield Crushes Homer to Give Royals Lead Over Indians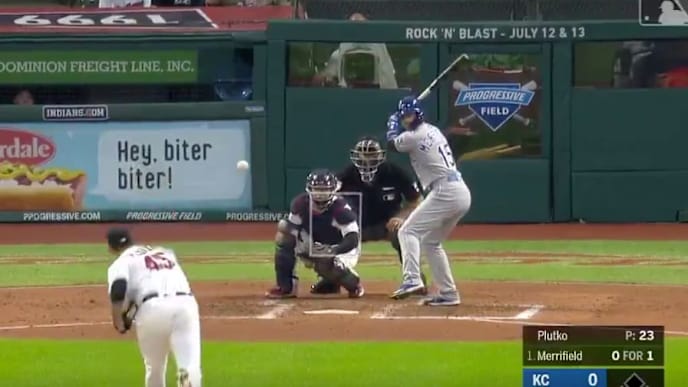 Studly Kansas City Royals utility man Whit Merrifield just broke the 0-0 deadlock in the fourth inning with a deep fly to left-center field.
Merrifield unloaded on a 1-0 slider from Cleveland's Adam Plutko to give the Royals a 1-0 lead on the road.
The home run was Merrifield's 11th of the season, putting him only eight off his career high of 19 from 2017. Merrifield came into the game hitting .302 with a .349 OBP and 39 RBI.
Merrifield has been a breath of fresh air for Kansas City, as the Royals have struggled all season with a 27-51 record, despite his All-Star caliber leadership.