VIDEO: UFC Fighter Aalon Cruz Delivers Insane Flying Knee KO at Dana White's Contender Series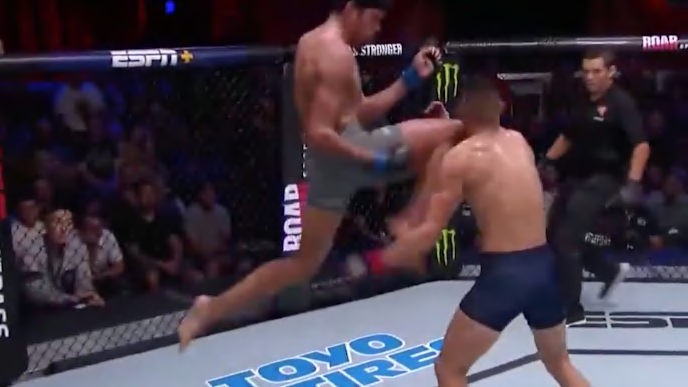 Dana White's Contender Series is designed to find diamonds in the rough and recruit them to the UFC, and Aalon Cruz made a heck of a statement. Just a few short weeks after Jorge Masvidal became iconic with a flying knee, Cruz delivered this shot of his own, hoping for a promotion. Um...congratulations?!
Show of hands, who wants to see more of this guy? Everyone? OK, fine, everyone. Dana White, it's your move.
With just under 30 seconds left in the fight, Cruz blasted Steven Nguyen with a flying knee that caused the latter to crumble to the mat. A knockout that impressive can't be overlooked, and luckily for Cruz, White mimicked a signing gesture following the spectacular finish.
It's no guarantee that Cruz runs through the UFC in the same way, but he sure punched (or kneed) his ticket to the big leagues after that highlight.