VIDEO: Slow Motion of Sodiq Yusuff's KO of Gabriel Benitez at UFC 241 is a Work of Art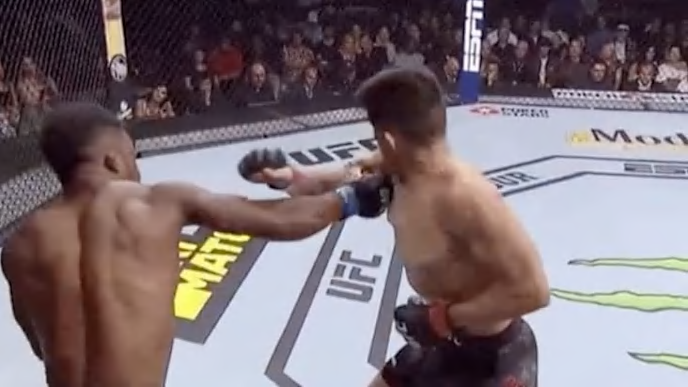 Sodiq Yusuff is a bad man! The Nigerian fighter improved his record to 10-1 by knocking out Gabriel Benitez in the first round of his UFC 241 bout on Saturday night, in part thanks to a ridiculous right-hand punch to Benitez's mouth, knocking him to the ground and essentially forcing the official's decision.
The slow motion is, as always, even better than watching the fight live.
All six of Yusuff's finishes in UFC have come via the knockout, and he's a fast riser in a sport in search of another star.