VIDEO: Slow-Mo of Nasrat Haqparast Left-Handed KO of Joaquim Silva at UFC Newark is Insane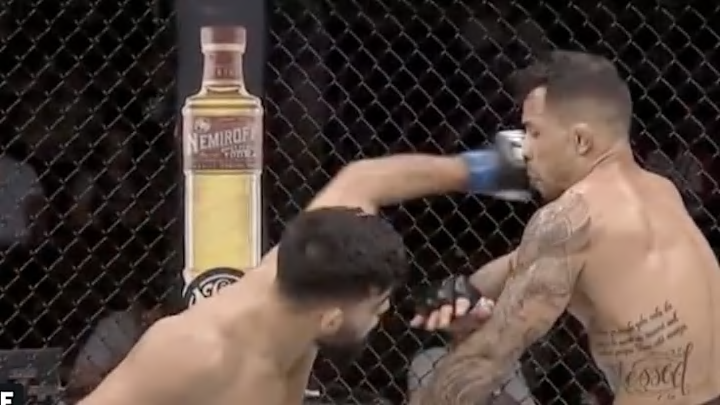 Nasrat Haqparast against Joaquim Silva seemed like an even matchup on paper, at least, entering their bout at UFC Newark. Yet, just seconds in Round 2, Haqparast put Silva to bed with a vicious left-handed punch. And yes, it looks even better in slow motion.
There's simply no defense for that.
With the victory, Haqparast improved his record to 11-2. As one of the youngest fighters in all of UFC, Haqparast is making himself known internationally as one of the up and coming talents in the lightweight division.
The 23-year-old is only just getting started.