VIDEO: Seahawks QB Paxton Lynch Takes Vicious Helmet-to-Helmet Hit From Vikings CB Holton Hill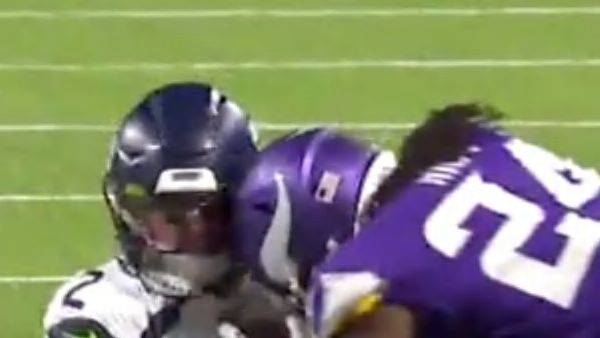 That's.........illegal. Seattle Seahawks QB Paxton Lynch has been making a good impression with his new team so far in the preseason, but his quest to be named Russell Wilson's backup might've just hit a snag. Minnesota Vikings defensive back Holton Hill just laid arguably one of the dirtiest helmet-to-helmet hit we've ever seen on Lynch ... and in a preseason game no less.
Come on man. Hill must be trying to get out his frustration for being suspended for the first eight games of the NFL season after the league banned him on two separate occasions. Should this guy even be on the Vikings right now? Hill was ejected, and should probably get another four-game suspension for this.
We really couldn't have done it without ya, refs!
Lynch, who was knocked out of the game because of the hit, will no doubt undergo testing to determine the severity of the injury. Hill might need a head examination of his own, too, because of this incredibly dumb decision.