VIDEO: Scott Kingery Scores on Inside-the-Park Home Run After Ronald Acuña Just Missed Robbing Him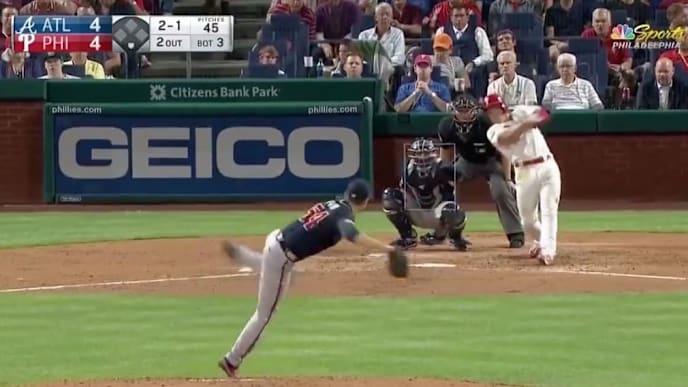 Philadelphia Phillies center fielder Scott Kingery thought he had a home run to dead center field until Ronald Acuña robbed him of it...or did he? Acuña looked like he jumped and made a spectacular catch at the wall, until the ball squirted out of his glove and onto the warning track.
By the time the ball hit the ground and Acuña realized what had happened, Kingery was already around third and in a full sprint to home. The throw was a bit up the third base line, allowing Kingery to dive past the catcher for the inside-the-park home run.