VIDEO: Ronald Acuña Keeps Hot Streak Going With Searing Solo Shot Off Zach Wheeler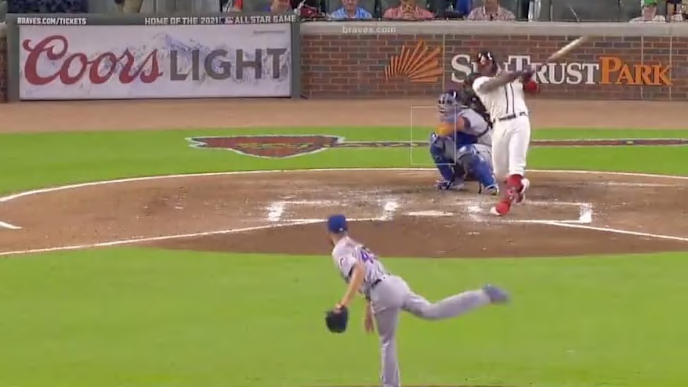 Atlanta Braves All-Star Ronald Acuña Jr. just extended his team's lead over the New York Mets with a home run that told you everything you needed to know simply by the sound of the crack off the bat. Just listen:
The "Pheñom" took Zack Wheeler's 98 mph fastball deep to left field for his ninth home run in 12 games this month. The slugging outfielder is on a tear in August, and its one of the reasons why the Braves are staying atop the NL East despite the injuries and bullpen issues they're dealing with.
This series with the Mets will go a long way towards shaping the National League playoff picture, and if Ronnie keeps raking, that only means good things for this team.