VIDEO: Red Sox Slugger Rafael Devers Crushes 2-Run Shot and Becomes 1st Player to 100 RBI This Year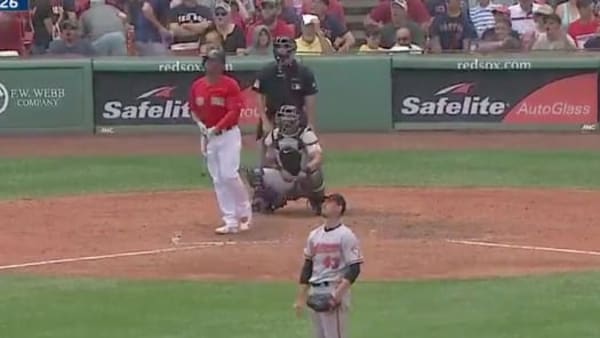 To say that Rafael Devers has been scorching hot in the second half of the season wouldn't even begin to describe the tear the Red Sox third baseman has been on over the last month and a half. And to nobody's surprise, the 22-year-old budding star continued delivering the goods on Sunday against the Orioles as he crushed a two-run homer to give Boston a 13-6 lead over Baltimore. More notably, however, the dinger saw Raffy Big Stick become the first player to log 100 or more RBI in 2019.
In case you were wondering, that was the slugger's fourth hit of the contest.
At this rate, it really shouldn't be considered a hot take to say that Devers' name deserves to be mentioned in the AL MVP race. His numbers say it all, folks.