VIDEO: Rafael Devers Continues Insane Hot Streak With Solo Shot Against Indians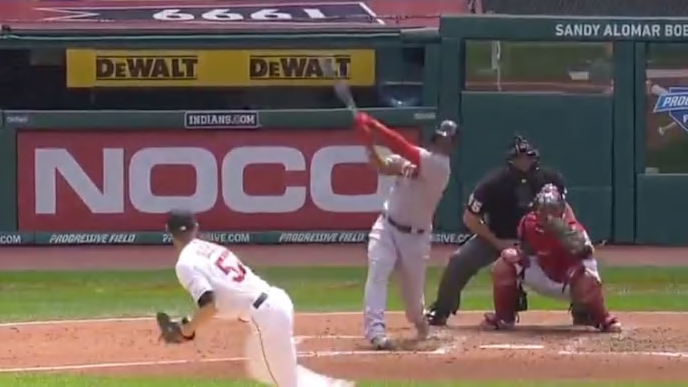 Rafael Devers is absolute flames right now, and no fire extinguisher is going to change that. Devers, as of this writing, is 8-for-8 in his last two games, including 6-for-6 on Tuesday night. Early on Wednesday, he provided a solo home run to increase that streak.
Devers is finally living up to his potential in a year the Red Sox are doing the exact opposite as a team. Still, Boston fans can take solace in the fact that their young slugger is under contract until 2023 (with a few arbitration years in between).
Xander Boegarts would increase the damage, hitting a solo shot of his own to go back-to-back with Devers.