VIDEO: Quinnen Williams Drops All-Time Funny Comment About 'Playing With Himself' in Madden
By Charles Nason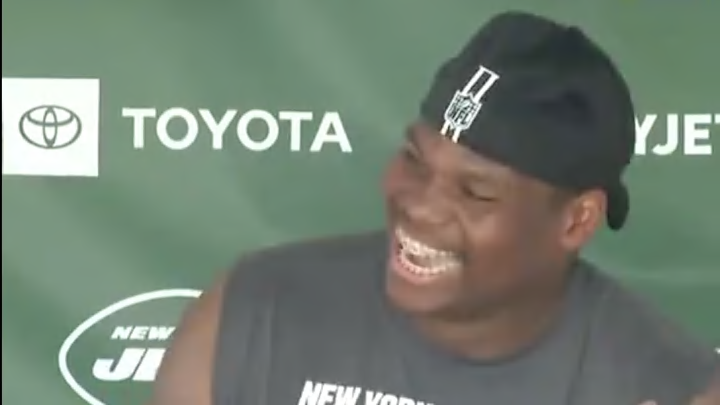 The official drop of Madden 20 on Friday has plenty of NFL stars discussing their player ratings. Well, when Jets rookie DT Quinnen Williams was asked about his Madden rating he replied with a very unintended NSFW comment.
After the Jets wrap up a tough day at training camp, Williams clearly likes to play with himself...in Madden.
Williams is probably not the first, and likely not to be the last, to accidentally fall into this Madden trap. I mean, if you were in one of the world's most popular video games, wouldn't you want to play with yourself too?
In typical Williams fashion, he was able to make the NSFW moment hilarious and laugh at his own expense. So far, he's been one of the most exciting personalities of the 2019 NFL rookie class with one of the more infectious laughs the league has seen in awhile.
Now that the game is officially live on all platforms, you too can play with Quinnen Williams just as he will play with himself.
Williams' initial 80 ranking makes him the highest-rated rookie in the game, and that number will probably rise as he dominates on the Jets' d-line this year.