VIDEO: Muslim Salikhov Annihilates Nordine Taleb With Huge KO Punch at UFC 242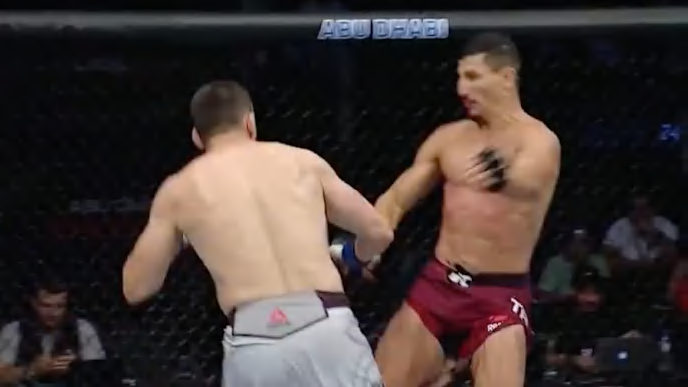 Welcome to Abu Dhabi, Nordine Taleb! It took about an hour, but we have our first true highlight moment of UFC 242. In the first round of their welterweight bout in Saturday's slate of early prelims, Russia's Muslim Salikhov delivered a crushing blow with a big right hand that crunched the left side of Taleb's face, sending him straight to the canvas. It was all over but the shouting. Knockout. Done. Goodbye,
That's how you score a first-round TKO, folks. We're officially off and running, with lots more punch-tastic action still to come. Did we mention Khabib Nurmagomedov is making his return to the Octagon, too?
Yeah. That's a thing that's happening.