VIDEO: Let's Remember Cavs Announcer Fred McLeod With His Epic Call of Cleveland's 2016 Title Win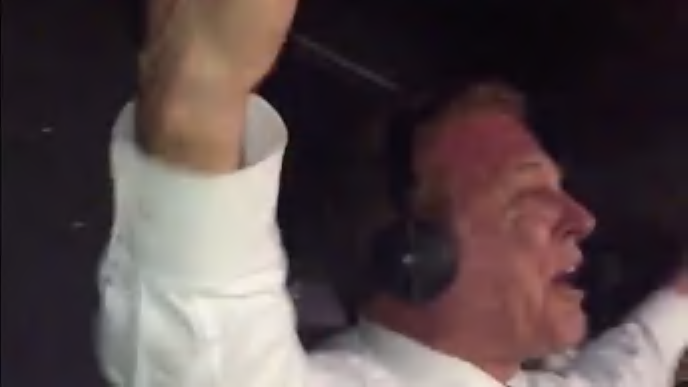 A truly iconic moment in sports was forever immortalized by the late Fred McLeod, who died on Monday. The 67-year-old was the voice of his hometown Cleveland Cavaliers since 2006, and one of his finest moments came when the Cleveland broke the city's 52-year championship drought.
McLeod was like every other Cavs fan witnessing history, but nobody could've put their sheer joy into words as well as he did. Cavaliers legend and color commentator Austin Carr patted McLeod on the shoulder as the latter buried his face in his hands, overcome with emotion.
Prior to becoming the Cavs' play-by-play announcer, McLeod worked play-by-play for the Oakland Athletics and the Detroit Pistons.
As one of the most notable voices in the NBA, the Cleveland broadcast team will never be the same. Cavaliers great and current Lakers star LeBron James paid tribute to McLeod on Twitter.
"Good night, Oakland" will stand as a legendary moment in NBA and sports broadcasting history.