VIDEO: Leon Edwards Calls Out Jorge Masvidal After Defeating Rafael dos Anjos at UFC San Antonio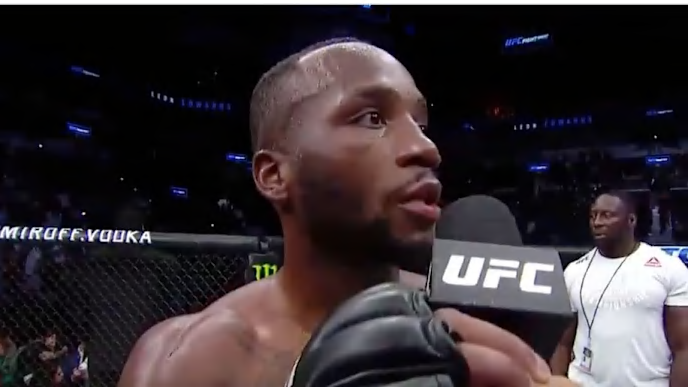 Leon Edwards continued his rise up the UFC rankings, defeating Rafael dos Anjos by decision in San Antonio.
The welterweight bout was far from a landslide, as dos Anjos put up a fight in the main event, even pushing Edwards in the final rounds, albeit by borderline reckless means at times. Dos Anjos attempted a flying knee in the fourth round which missed its target and very nearly brought an end to the bout altogether. While he was able to eventually rectify the situation, it was essentially a microcosm of the entire fight, as Edwards did his homework and was ready for just about everything dos Anjos threw at him.
Post-fight, Edwards expressed a desire to continue his ascent in the Octagon. It's unknown when he'll fight next, but he did call out 'Little Weasel' Jorge Masvidal.
This, of course, is the showmanship we love from Edwards. However, calling out Masvidal these days could very well be his last words. You gotta love the confidence, though.