VIDEO: Lauren Murphy TKO's Mara Romero Borella With Nasty Knee at UFC Newark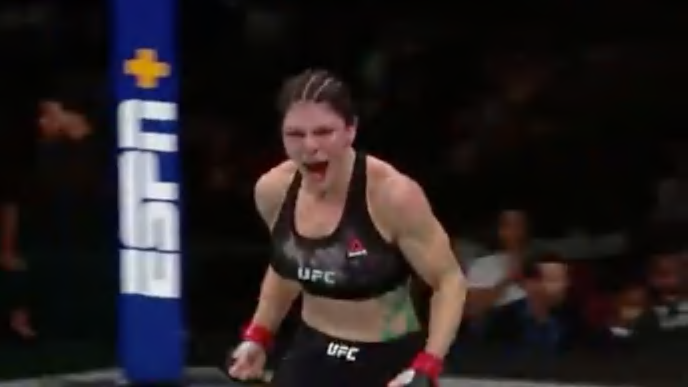 It's safe to say this one hurt. With UFC Newark underway this weekend, we got to see an incredible flyweight matchup between Lauren Murphy and Mara Romero Borella. Although it seemed the tilt was fairly even through the first two rounds, Murphy landed an insane finishing combo to put this one, and her opponent, to bed.
With Borella on the mat, Murphy delivered a nasty knee directly to her opponent's face during the third and final round.
The TKO earned Murphy her 11th UFC victory, while Romero Borella was knocked out for the fourth time in her career.