VIDEO: Kris Bryant Gets Roasted for Poor Throw Home on Dodgers Go-Ahead Run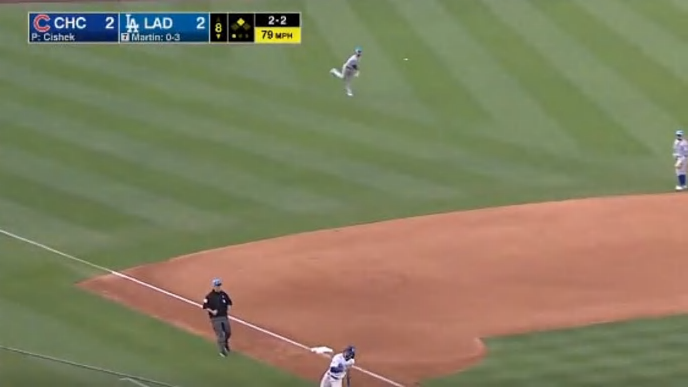 The Chicago Cubs' Kris Bryant usually plays third base, but Joe Maddon is an unusual manager. Sticking to his strategy of making all his players versatile, Maddon stuck Bryant out in left field for the series finale against the Dodgers. If one play can sum up how a player's day with the glove went, I believe we've found it.
KB clearly made a poor throw home, needing the cut-off man's deflection to get it even close to the catcher Willson Contreras' glove. Unfortunately, the ball went under the catcher's glove and it resulted in the Dodgers' Chris Taylor scoring the go-ahead run in the bottom of the eighth inning.
This angle shows Bryant ready to throw to home with Taylor not even rounding third and yet getting waved around by the Dodgers' third base coach. Perhaps he knew something about Bryant's outfield inexperience that led him to send Taylor home.
Prior to Bryant's attempted assist in Sunday night's game, he had not made one successfully since 2016 against the Cardinals. Going three years without an outfield assist is a long time. No wonder his throw looked off.
Maybe KB should start taking more reps in left field...