VIDEO: Knicks Fans Wildly Celebrating Not Getting 4th Pick and Then Getting 3rd is Hilariously Sad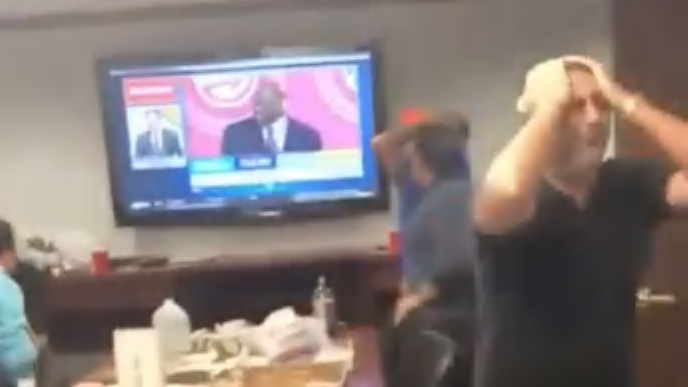 The most anticipated NBA Draft Lottery in years delivered in some of the most obscure ways. For New York Knicks fans, it was their best chance at ending years of futility, and along with the Cleveland Cavaliers and Phoenix Suns, their 14% odds at winning the to pick made a city of eight million sit on the edge of their collective seats, hoping for the best for their beloved Knicks. For a moment, it looked like the night belonged to them. But they were announced as the No. 3 pick, and in that split second, the air was sucked out of the balloon.
The VERY next pick, all that elation was wiped out.
The fact that the Cavs and Suns both missed the top four made Knicks fans even more convinced that the No. 1 pick and Zion Williamson were theirs. With underdogs such as the eventual winners New Orleans Pelicans, Memphis Grizzlies, and ultra-long shot Los Angeles Lakers making the first cut, just getting into the top four had to have been a huge relief for New York fans.
On top of all that, Patrick Ewing was the representative for the Knicks at the lottery on Tuesday, hoping to recreate the magic from 1985. For a minute, it looked like that would happen.
If that doesn't sum up Knicks basketball, I don't know what does.