12 Funniest Tweets After Knicks Didn't Win the Lottery and Might've Lost Out on Zion Williamson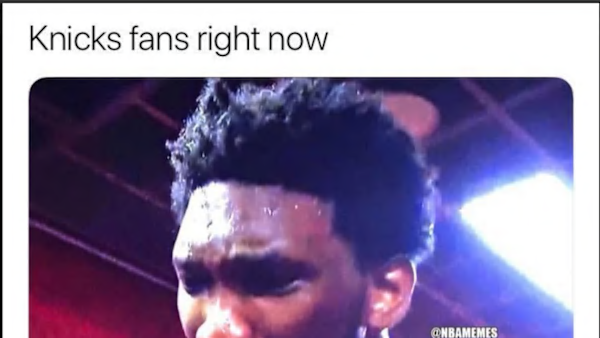 The New York Knicks had it all, or so they thought. With a huge offseason ahead of them, NYK had the opportunity to earn their first real win in quite some time, and the rights to Zion Williamson in the process.
Nope. The Knicks got the No. 3 overall pick instead, a solid selection in its own right. However, this is no Zion, and NBA twitter reacted accordingly.
All the tears, man. All the tears.
Thankfully Joel isn't in a trolling mood just yet.
Stephen A. is all of us right now.
If it were possible, Dave Gettleman would ruin this draft, too.
Oh, the pain indeed. The Q train won't be any fun tonight.
The Pels are the real winners here, as they should be able to at least get Anthony Davis to the table now.
This went about as bad as possible. But don't take it out on the floor!
The stars never align for the Knicks, folks.
Nope! Not the case at all.
You stupid, stupid man.
That went from 0 to 100 real quick.
Wow, as if you had to rub it in. Sheesh.