VIDEO: Kevin Durant Tells Reporter Why He Responds to Social Media Criticism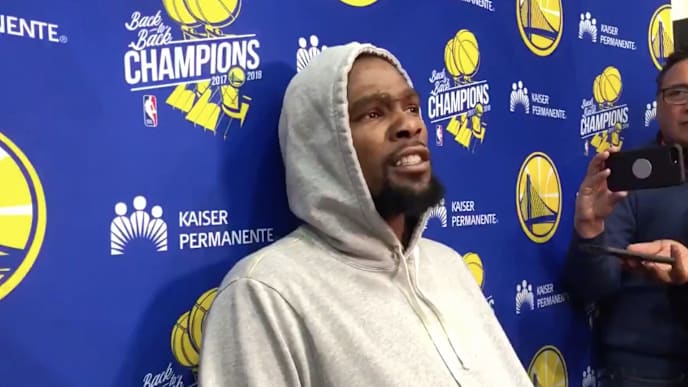 Kevin Durant's willingness to defend himself on social media has been well-documented since he left Oklahoma City. From his burner account to his recent beef with Chris Broussard, everybody knows Durant has a strong case of Twitter fingers. Today, he told a reporter why he's so quick to respond to social media criticism.
Durant claims that the reason he has no qualms about clapping back on social media is that basketball is something he is "qualified" to talk about, and he has a point –– who is more qualified to argue about basketball than a top-three player in the world?
Still, though, Durant's social media problems stem less from him arguing about basketball and more from the immature way he's handled himself. When using his burner account, he alienated Thunder coach Billy Donovan and made himself look like a coward.
Now, it seems as though he has put that behind him and is ready and willing to fight his battles on his real account. According to Durant himself, he is more than qualified to do so.