VIDEO: Kentucky Starting Center Nick Richards Exits Exhibition After Nasty Ankle Roll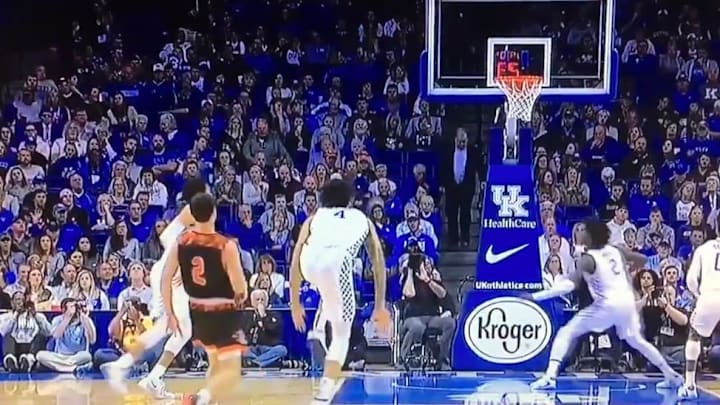 Coach Calipari and Kentucky are looking to get back to the NCAA Final Four for the first time since 2015. Unfortunately, he may not have one of his big men at his disposal, as former five-star recruit Nick Richards suffered a nasty ankle injury in an exhibition game against Georgetown College of Georgetown, Kentucky.
Ouch. That's unfortunate for the Wildcats, as the junior was supposed to provide some much needed depth in the frontcourt, being the tallest player on the Wildcats' roster. Hopefully he'll be back on the court soon, but the Wildcats will have to suffer through their first couple of games without their center.
Richards was touted as the Wildcats' starting center after serving as a bench piece for Coach Cal over the past two seasons. He initially declared for the NBA draft after his sophomore year but instead decided to return for his junior season for the Wildcats.