VIDEO: Kawhi Leonard Gets Magical Series of Bounces Again in Game 1 of Eastern Conference Finals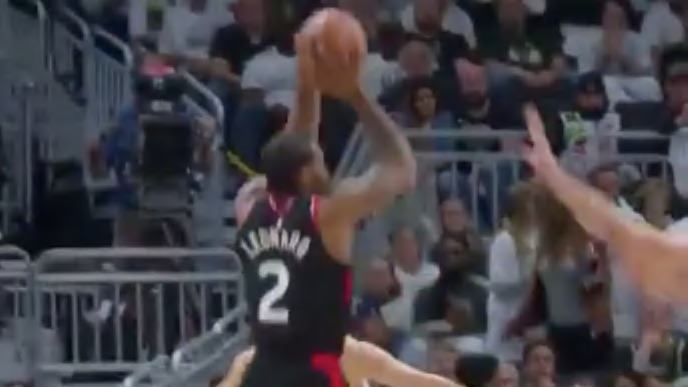 Kawhi Leonard is partially human, but certainly not all the way there. Coming off his Game 7 buzzer beater heard 'round the rim, Leonard put those magnetic skills to use again in Game 1 of the ECF on the road in Milwaukee. Check out lightning striking twice in two games here, with a series of fortuitous bounces going his way.
Of course it went down.
Leonard's looked incredibly powerful in this road contest, punching back every time Milwaukee makes a run (and making it look easy, with his monster hands).
We're in for an extended battle here with a Finals berth on the line.