VIDEO: Josh Norman Jumped Over a Freaking Bull During Visit to Spain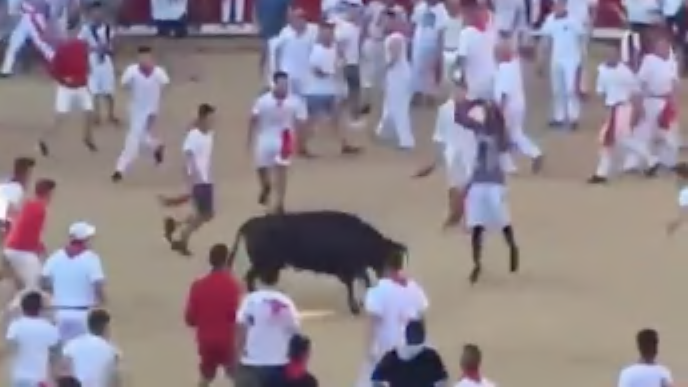 In case you were curious as to what Washington Redskins cornerback Josh Norman was up to during his Summer vacation, the answer is risking it all. The 31 year-old NFL vet is spending his time in Spain, and participated in the world-renowned running with the bulls. Well, Norman took the event one step further, leaping and clearing a bull before scurrying to the edge of the ring.
It's safe to say that the Redskins probably aren't thrilled that one of their top defensive players is jumping over bulls less than a month from the start of the preseason.
However, it seems like Norman is having the time of his life. Apparently, he wasn't worried or nervous at all about his leap over a bull, and he pulled off the feat rather gracefully.
It honestly comes as a surprise that the Redskins didn't advise Norman against participating in the event so close to the beginning of the season, if they even knew of his plans to begin with. Now, everyone, and especially the Redskins and their fans, can breath a sigh of relief, as he has emerged unscathed.
We've heard of players being restricted in terms of off-field activities. Hell, Pat Mahomes isn't even allowed to play pick-up basketball anymore. If the Redskins are wise, they'll do whatever they can to prevent players from taking part in ultra-dangerous activities like this.
It's great to see Norman enjoying himself during the offseason, but hopefully his next activity is a little less dangerous. He and the Redskins kick off their year on Aug. 8 with a preseason matchup in Cleveland against the Browns.